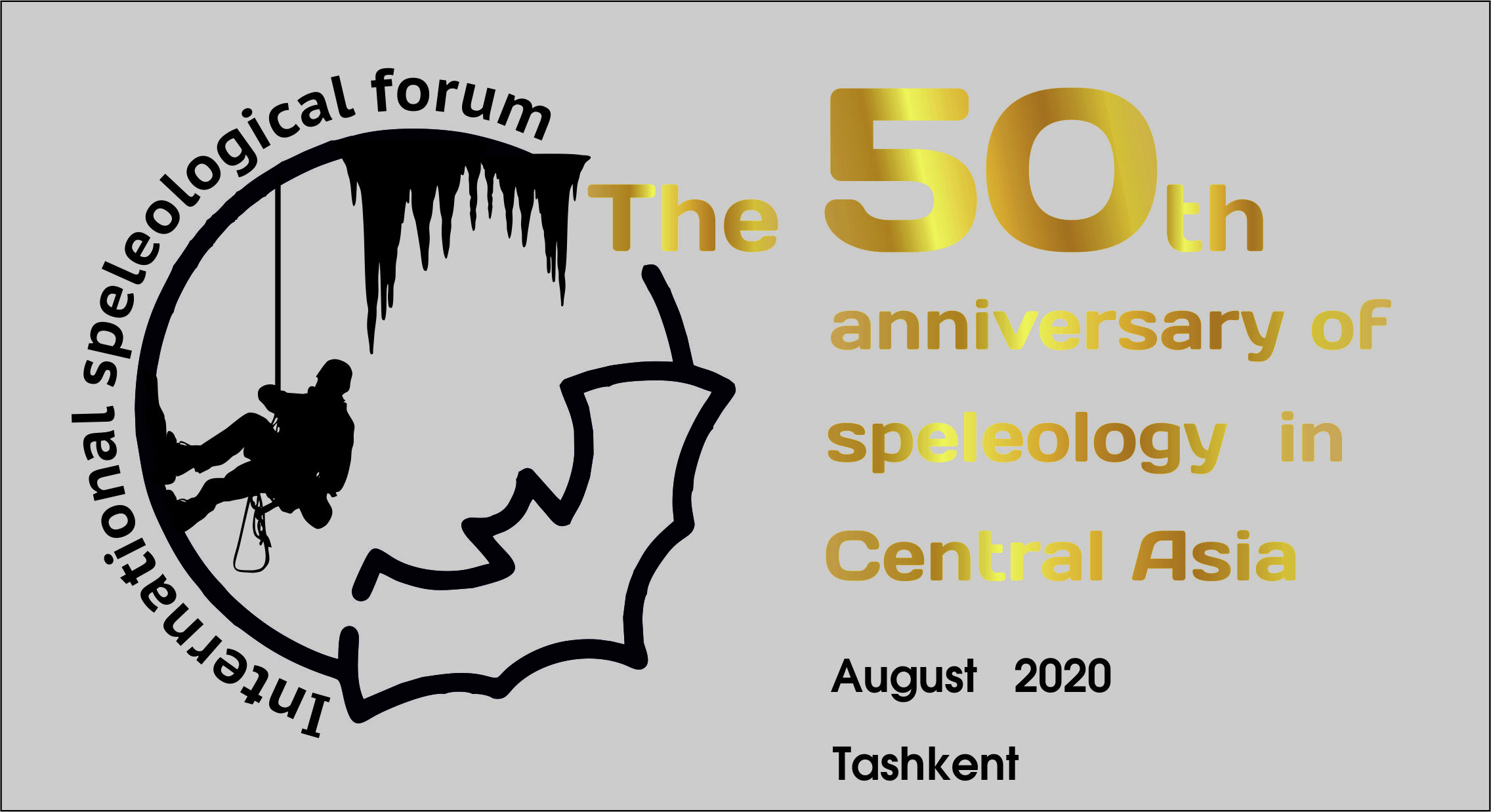 In the early of the seventies, in countries of Central Asia, the speleology started advancing. Vast karst areas and caves were purposefully studied, from borders of western China in the east to chinks of the Caspian Sea in the west and from mountains of Altay in the north to the Pamir's ridges and the Amudarya river in the south. Within 50 years, more than a thousand caves have been discovered and explored in Central Asia. Some of them still top the ratings of the most interesting and unique cave systems in the world. First of all, these are incredibly beautiful gypsum caves of Kugitang, in Turkmenistan. The highest mountain cave system Rangkul in the Pamirs. Salt caves of Khodja Mumin salt massif in Tajikistan. A fabulous caves of Chil-Ustun range, in southern Kyrgyzstan. Unique thermokarst caves and intraglacial systems of the Enylchek glacier in the heart of central Tien-Shan. Hydrothermal karst caves in Kazakhstan and the deepest cave systems in Asia found in Uzbekistan: Boy-Bulok, Dark Star, Vishnevskogo, Festivalnaya, Kievskaya. All these natural monuments have every reason to be called UNESCO World Heritage Sites.
In recent years, the speleological movement in Central Asia has gained a second wind. Exploring caves is growing from being a hobby to adventure and scientific tourism. Fundamental scientific research and observation carried out in Central Asian caves. New promising karst areas are being explored. The scientific perspective of Central Asian speleological resources is assessed to be optimistic. In addition, in the very near future expected a sensational merging of cave systems Boy-Bulok and Vishnevsky, which has every chance of becoming the deepest underground system in the world. Baisun-Tau massif in Uzbekistan also retains vast opportunities for discoveries. One of the main tasks of the forum is to support the resurgent speleological movements in Central Asian countries. Search and research of new caves, for the purpose of studying them in varied facets of speleology and earth sciences, as well as development of ecological tourism.
To discuss achieved results and prospects for further speleological research in Central Asia, we invite everyone interested to participate in the upcoming international forum.
Additional information will be available within the next few days on the forum website ……… ..