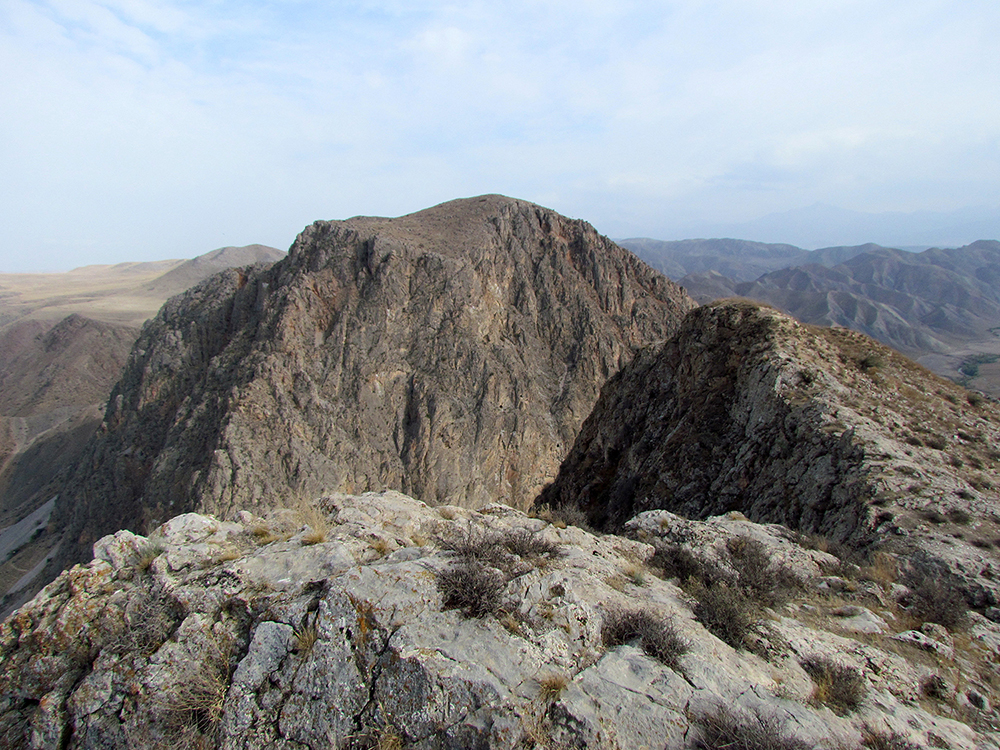 As you might know, our organization is engaged in the preservation and exploration of caves in Central Asia. This year we have received a grant from ecology-related foundations for the preservation of caves in southern Kyrgyzstan. We are very delighted by this! Within the framework of this environmental project, we are to limit admission to several unique caves for tourists and build some infrastructure to facilitate the control of visits by local authorities.
These are known and famous caves as Chil-Ustun, Surprise, Azhydaar-Unkur and Bolshaya Baritovaya. All caves are nature reserves. We intend also to train some local residents to guard the caves and conduct environmental monitoring. This will help to make local authorities to be responsible for the safety of the caves.
The caves are located on the legendary limestone massif Tuya-Muyun in southern Kyrgyzstan. All caves are located in easily accessible places in Dangi canyon and on the slopes of Mount Tuya-Muyun. Thus, they have long been exposed to destruction and clogged with garbage. At the same time, the vertical walls of the Dangi Canyon, which cuts through the mountain range, have never been explored by cavers because of their inaccessibility.
In this regard, in parallel with the work to clean and preserve the caves, we plan to conduct research on the vertical walls of the canyon, where presumably can be hidden cave holes. In most cases, there occur only hydrothermokarst caves, the entrances to which represent small openings and usually invisible. Therefore, from the bottom of the canyon, they are not detectable. The height of the walls reaches 200 meters.
To accomplish it, we need a good team of cavers, capable to exploring both vertical walls of the canyon in 2 weeks period.
In addition, the famous Cave Pobednaya (Victory) is located in the nearby canyon. The cave is complex due to narrow and smooth labyrinths forming an intricate system of galleries. The cave was last studied in 1975 when the speleological movement in Kyrgyzstan was active. Currently, its length reaches two km. Many unknown passages and vertical wells remained unexplored in the cave.
Hence, we invite everyone to take part in the expedition.
Expedition dates: May and September
All interested can send messages to our email address: info@speleo.kg
Expedition Program:
Day 1. Bishkek – Osh – Tuya-Muyun massif
Day 2. Adaptation, reconnaissance of Dangi canyon
Day 3 – 7 days. Exploration of vertical walls in Dangi Canyon
Day 8-9. Exploration of the Victory Cave
Day 10. Tuya-Muyun – Osh
Day 11. Osh – Bishkek