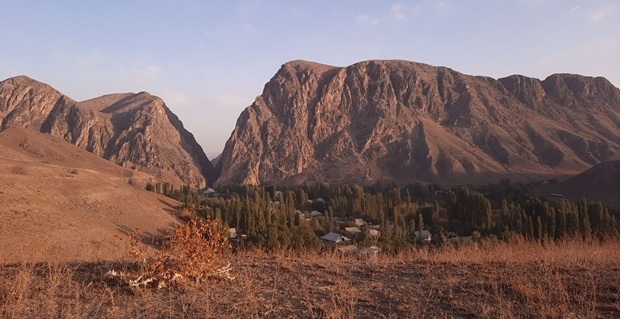 International International Search-for-caves expedition "Tuya-Muyun – 2023" (Foothills of the Alai ridge, Kyrgyzstan)
Expedition dates: April-May, 2003
If you have a caving club, caving federation or a separate team, you can choose the dates that are convenient for you.
Tyuya-Muyun is a small, ca. 3×1 km, karst massif in Southern Kyrgyzstan (N 40.355; E 72.600). It is world-famous for hosting the unique U-Ra mine (now closed), in which ores were deposited in a more than 200 m-deep cave. The massif is truncated by Aravan river, which forms a 300 m-deep gorge Dangi. There are 7 relatively large, and easy-to-access caves known in the massif (two of which are complex composites of natural and artificial mining passages). Another complicated and squeezy, 1.7 km-long 3D maze cave, is located in a small karst massif 4 km to the north. All caves in the area are hypogene in origin; many host spectacular crystals of calcite and barite.
Substantial part of the massif's surface is rugged and not readily accessible. Niches, which could be entrances to caves can be seen on the rocky walls; most of them require climbing (or rappelling) to be reached. Brief examination of walls of the Dangi gorge with a drone, made by Austro-Slovakian team in the fall of 2022 revealed a number of promising sites, where entrances in new caves could be discovered.
The aim of expedition in April-May 2003 2023 will be to perform a systematic search of new caves in the Tyuya-Muyun massif, along with documentation of (both positive and negative) finds. Systematic drone observations, subsequent verification by accessing the promising sites, and documentation of found caves will be the goals of the expedition. It can be expected that most of the potential sites will turn out to be just niches; we do hope, however, that some of them could give access to new exciting caves.
We welcome teams, in which, ideally, the following assets would be present:
Drone pilot(s) with reasonable experience and a drone
Persons with sufficient trad rock climbing skills
Cavers with experience in paperless cave survey
Expedition will work in the area between April-May, 2003, you can select a period of suitable duration within this time frame.
Contact:
Foundation for the Preservation and Exploration of Caves
e-mail: info@speleo.kg
Theme: "Tuya-Muyun – 2023"
We provide all the necessary equipment for the base camp. We also obtain all the necessary permits in order to conduct official research. We do visa support and official invitations.
---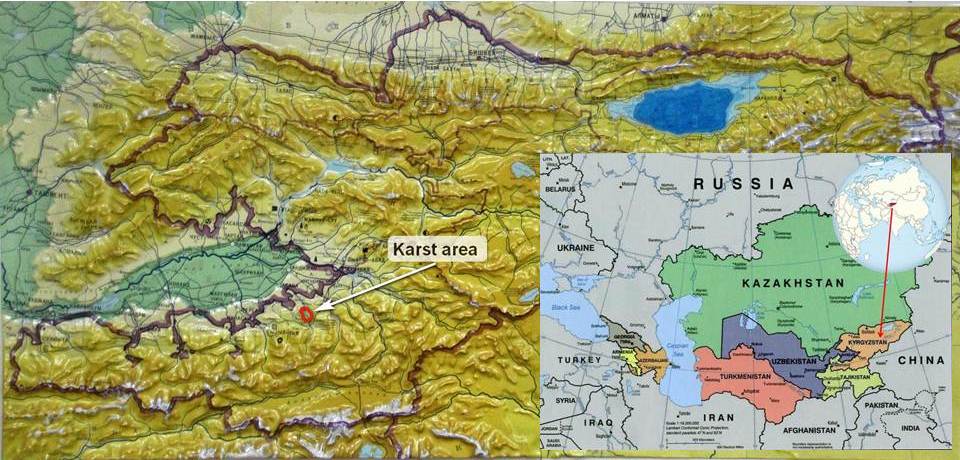 ---