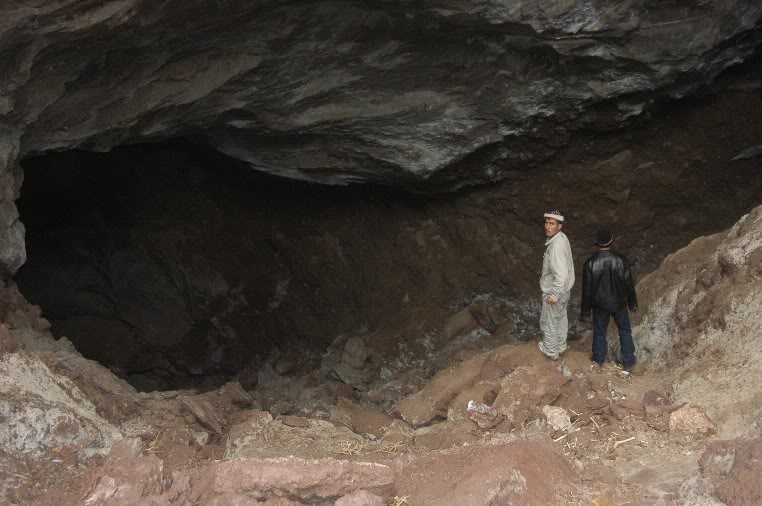 Speleological expedition to the salt caves of southern Tajikistan.
First half of September, 2021
If you are in doubt about participation in the expedition to Tajikistan, you should read this short note.
20 years ago, the country experienced stress and political instability as a result of civil war consequences. Europeans and people of neighboring countries were cautious about going to central Tajikistan and to its highland eastern part – the Pamirs. But the situation has changed now. Nowadays Tajikistan is a rapidly developing country. Recent 10 years, tourism, economics, science and education have been actively developing in the country. More and more foreigners arrive in the country to get to know the place better. Personally, I have been to Tajikistan several times. There are many ethnic groups there, which speak diverse dialects. Various peoples may live in different valleys and might not know about each other's existence. People of Tajikistan are very hospitable and progressive.
Today's stability in the country is ensured by the presence of the Russian army troops. Their military cooperation ensures peaceful development of the country, which allows promoting various studies and projects there.
Thus, our cross-border speleological project on exploring of unknown karst areas and caves in Tajikistan is the first official project to be implemented by support of Tajik geologists.
In this regard, we have aspiration to learn about country's environment, familiarize with one of the most ancient cultures in Central Asia, discover new caves and review prospects for further research.
Prospective expeditions have several tasks: speleological, biological and other studies related to caves and karst.
During an international reconnaissance expedition in 2019, we learned about some natural features and difficulties in Tajikistan. We worked out appropriate logistics to be used, transportation issues to get to the karst areas in Tajikistan. Scrutinized procedures of obtaining official permissions from state authorities to visit certain areas.
But this year we have decided to confine the scope of works to exploring only a few karst areas along the way to Khoja Mumin. The areas of Gissar and Vakhsh ridge (Surkho ridge) are of the most interest. Soviet geologists described in their reports, various caves and ancient kilometers-long cave mines. At present, few are known about the length and volume of these caves.  Some geographers and geologists also described caves and grottoes allegedly found in Zeravshan Range.  But all these data must be verified by cavers.
In the south of Tajikistan, attract interest the unique salt karst and caves in Khoja Mumin massif. The mountain range is completely composed of salt of tectonic origin. In 1989, a group of Kyrgyz cavers within 5 days explored only a small part of the mountain range. They discovered 2 large caves, which had lengths 2,700 m and 550 m. It is an amazing combination of dry climate and a large number of springs that drain water around the entire mountain range. It is not clear where the water comes from.
We hope that our idea will attract interested researchers, and we will be able to carry out an official expedition to explore karst areas and caves in Tajikistan in 2021.
We invite interested cavers, biologists and other scientists on an expedition to Tajikistan.
The most favorable time for the expedition is the first half of September. It's not very hot at this time.
                                               Expedition route, location of salt mountains