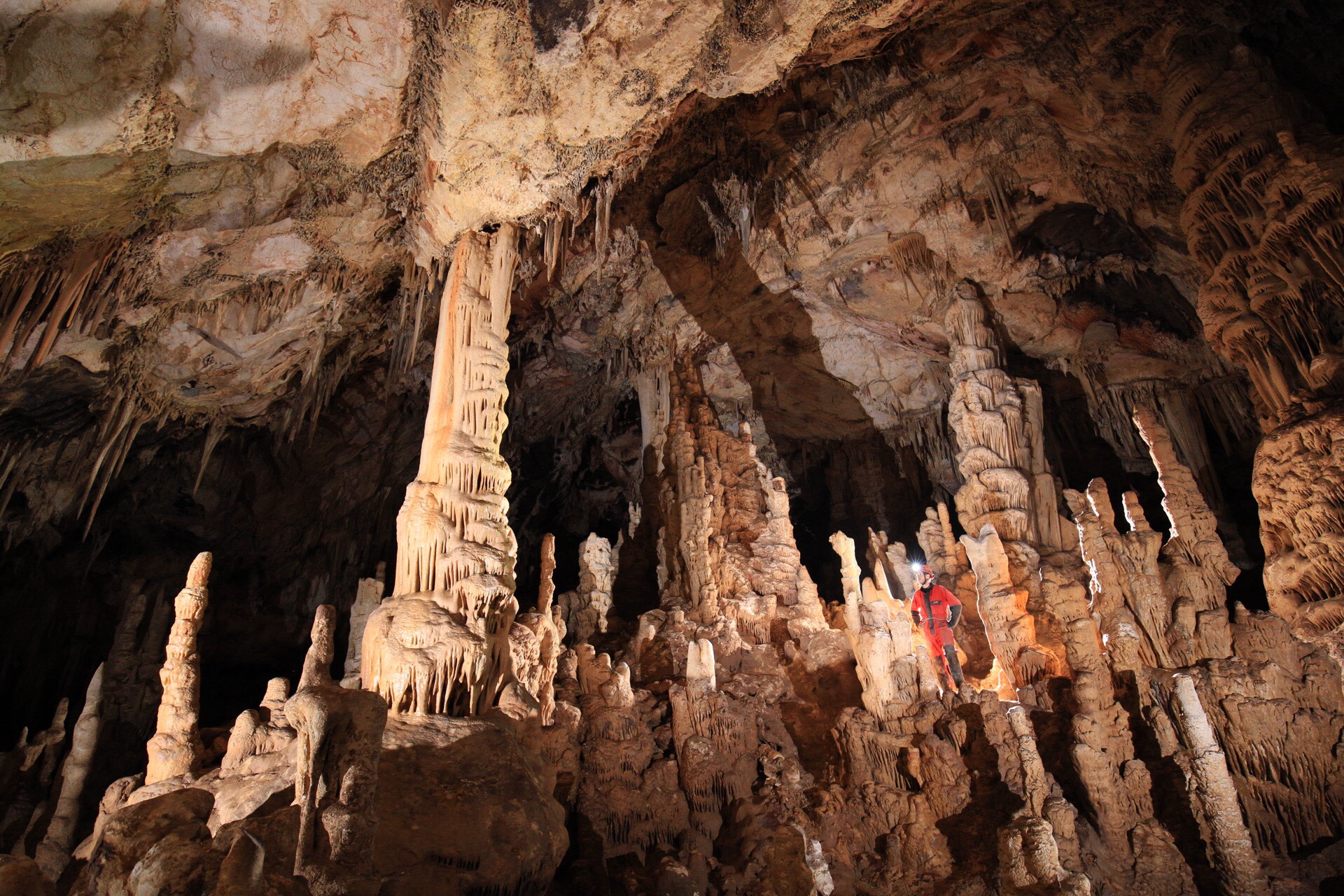 There are about 200 known caves in Kyrgyzstan. Some of them are geological natural monuments and are protected by the state. First of all, this is the Chil-Ustun cave, known as a unique underground landscape, as well as a habitat for rare species of bats. Galleries of ancient rock paintings from the 2nd to the 11th centuries were found in the cave. Another interesting cave is Pobednaya (Osh mountain hills) – a complex and long cave of hydro-thermokarst origin. Kyrgyz speleologists have not abandoned the idea to go through the ice voids of the Enylchek glacier, through which the Mertsbakher lake located in the Central Tien Shan disappears. Periodically, a few enthusiasts – speleologists continue expeditions to various regions of Kyrgyzstan, in particular to a promising karst region near Kel-Su Lake (Kokshaal-Tau ridge) near the Kyrgyz-Chinese border.
The longest and most intricate Kani-Gut cave is an ancient cave mine located in the southwestern Tien-Shan. The length of the cave is over 6000 m.
In Kyrgyzstan, karst limestones occupy over 30% of the entire area of ​​the country. Therefore, there is a great potential in Kyrgyzstan for the search and discovery of new caves. Unfortunately, in Kyrgyzstan, as in other countries of Central Asia, there are few cavers.
Some karst areas are located at an absolute altitude of more than 3000 m. There are promising sinkholes on the high-mountain plateaus.